by Erin McNamara
WHAT IS A GIF?
If you're on any social media, the odds are you've seen or maybe even used a GIF in your lifetime. Although it is commonly debated how GIF is actually pronounced (is it pronounced 'jiff' or 'giff'? The world may never know) there is no debating that these graphics are changing the way we speak to each other digitally.
GIF stands for Graphics Interchange Format, defined as an image format that supports both animated and static images. GIF files are actually compressed in size, which makes them easier and faster to load. While GIFs have been around since the 1980s, they have seen a rise in popularity as sites, like Tumblr, grow, and the likes of Facebook and Twitter have included GIF keyboards. These keyboards give users the opportunity to search categories and keywords, to find the perfect image, and to then share that image with their friends. Apple has even jumped onboard the GIF train, including a GIF keyboard for iMessage in a recent iOS update. The GIF has become more than just an interesting image, but rather a form of communication, especially for millennials.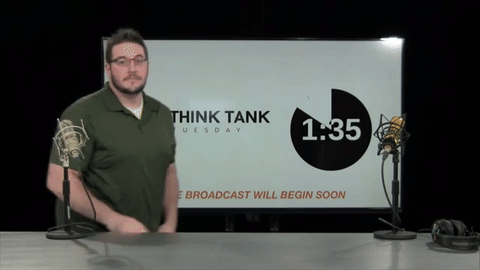 WHY DOES IT MATTER?
The GIF language is a huge opportunity for marketers moving in to 2017 as more and more platforms begin to adopt the graphics. Advertisers have already started using GIFs and have seen success, especially in movies and television. For example, when the popular animated film Despicable Me 2 premiered in 2013, Universal Pictures used an animated GIF to promote the film. Although intended to be used as a marketing tactic, to the rest of the world it was just a fun clip that could be shared with friends. Since these images are usually only a few seconds in length, but run on a continuous loop, they have the ability to reach an audience who doesn't have time to watch a full ad. In a world where a few minutes are far too long for our shortened attention spans, GIF's can express a message in just 3-5 seconds.
HOW CAN MARKETERS USE IT?
Aside from being image based and attention grabbing, perhaps the GIFs most valuable asset is its ability to go from an advertisement to a natural part of a conversation. It's now just as easy to type a word as it is to insert a GIF. For a brand, having images of their product out there to be shared is a great opportunity to connect with customers in a natural way. These images have become a part of our digital language and have created this chance to be a part of a conversation without screaming "I'm An Ad!"
For example, this Converse GIF was created when the brand enlisted a popular Tumblr user to create and share a message for the company. Shared it was. In fact, it was shared over 180,000 times in just 6 months. What's interesting to note is that it doesn't appear like an advertisement at all, it just seems like a fun image. But with every share, these dancing shoes shared the Converse logo and personality.
Any brand with the opportunity to utilize an appealing visual has the potential to find success with GIFs. The platform doesn't have to be limited to websites and socials either- using animated graphics in emails also offers a world of possibility. Whether you're looking to raise brand awareness or promote a sale, there's a GIF for that.